Your entertainment ideas need not be boring and bland in the eyes of your guests. Whether it be team building, galas, or social gatherings, hit the nail right with a theme that will tickle the fancies of your guests. More and more themes are sprouting like mushrooms from left to right so why not join the newest bandwagon? Safari themes are very popular nowadays not only for birthdays and weddings but also for corporate events. For those who are planning to hold their corporate or private event anytime soon, here are some entertainment ideas that are way too cool not to put to good use:
1. Send out Safari inspired invitations
Get the ball rolling! Send out invites at least 2-3 weeks before the event proper so as to give your guests ample time to prepare. Make them giddy and excited! The invite is their passport to an awesome fun corporate event which they will definitely look forward to.
2. Request them to come in their African safari outfits
This one is a must! A fun entertainment idea, make sure to ask your guests to come in their cute and sassy Safari outfits. You might stumble upon Tarzan or Jane during the gala night!
3. Let the jungle come alive
Another idea for your Safari shindig is by bringing the jungle in your venue. Let the wild animals become your interior design best friends. Stuff toys or paper mache versions of tigers, elephants, lions, and zebras are perfect adornments for your corporate or private event.
4. Don't forget about the photo booth
Any event is not complete without any photo booth on sight. Make it theme-appropriate by setting up a jungle background complete with fun safari props.
5. The centerpieces are a must
Don't forget to put safari-inspired centerpieces at your guests' tables.
6. Use safari-printed table cloths
Yes, this one is necessary to keep up with the Safari theme.
7. Satisfy their sweet cravings with a Dessert table
Set up a dessert table as this is a certified entertainment idea that will please your guests! Let them give in to their sweet cravings even just for this night.
8. Prepare the wild and raucous games
Let your guests release the inner child in them by asking them to participate in wild safari inspired games. Arrange a scavenger hunt and let them enjoy looking for clues and treasures in and around your event venue.
9. Hire a band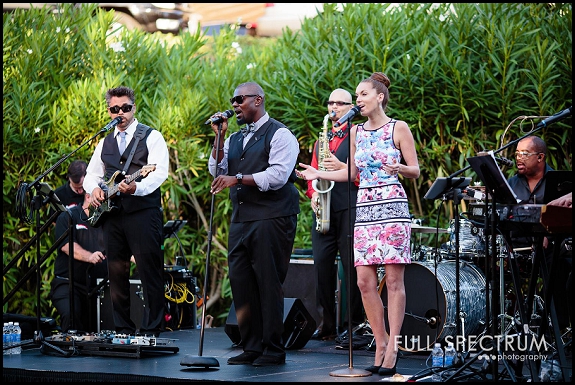 Are you looking for a band that will certainly guarantee to provide you an awesome corporate event entertainment? Well, Undercover Live Entertainment is here to give you just what you need.
10. Don't forget about the favors
Another great idea, give out safari-themed favors at the end of your shindig.
Now go throw a party!!