Great Dessert Bar Ideas to Sweeten Up Your Wedding
Your wedding Dessert bar, whether the traditional wedding cakes or cupcakes have always been the most visited spot of every wedding. The traditional dessert idea would be the wedding cake but nowadays couples try to incorporate their love of food through the inclusion of their favorites. From homemade tarts and pies to the ever-chic macarons, your dessert bar would not only please the sweet tooth of the guests but also will add character to your whole wedding. Here are some dessert bar ideas that you would love for your Los Angeles Wedding:
1. Rustic-inspired Dessert Bar
For a rustic feel to the dessert bar, make use of wood as your main attraction to the desserts. For carrot and peach cupcakes use wooden boxes as stands for your desserts. Serve different varieties of cupcakes in minis and regulars so the guests and kids can choose the size that fits them.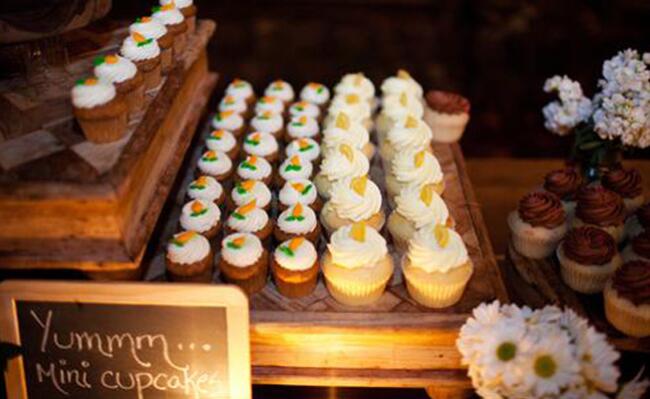 For another rustic look use the wooden background and decorate it with banderitas and an old window. Opt for different shades of brown for designs and cookies. For the wedding cake to stand out have a 3 tiered cake in an all-white color.
2. Fiesta Dessert Bar
For a fiesta-themed dessert bar, design the background using beautifully-colored Mexican hats. This is favorable for those couples who have Mexican blood and would like to incorporate their culture in their Wedding dessert bar.
You can also design the background with these multicolored banderitas.
3. Ice Cream Dessert Bar
For an Ice cream dessert bar, give the guests a lot of choices by bringing at least 3 flavors in the table. Put colorful tiny spoons in front for a burst of color. To add more personality to it, you might also consider letting the guests have choices for their ice cream toppings!
4. Classic Princess Bar
For a classic princess-themed dessert bar, go for desserts in cute colors such as dusty blue, pink, blush, light green and white. Play different kinds of desserts such as mash mallows, cupcakes, macaroons, and other sweets. Decorate the background with a sequined gold curtain then add some big frames. Don't forget to add bouquets of flowers in a transparent vase!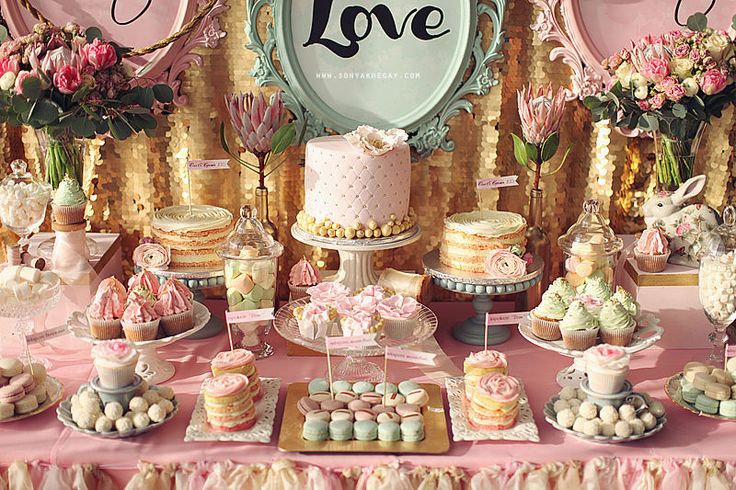 5. Petite Dessert Bar
This petite dessert station is best for those who would love bite-sized desserts. The pro for this dessert bar is that guests will have fewer leftovers on their plates!
6. Dramatic Carnival Dessert Bar
To aim for that dramatic effect of a carnival-themed dessert bar, opt for bright rich colors for most of the desserts then finish off the look with a draping of red-colored curtains. Opt for glossy black dessert stands to add more drama to the whole look. Also, don't forget about the popcorn!
7. Light and Bright Dessert Bar
To make the dessert bar stand out in a garden wedding, go for white 3 tiered wedding cake. This will pop the whole wedding cake from the rest of the desserts. Also, put mini candles in the dessert table for an added brightness to it.
8. Tiny Donuts Bar
For a different take on the traditional wedding dessert bar, serve donuts instead! For a more unique take on this one, serve them in minis but with the famous flavors of cakes!
9. Breakfast as Dessert
Another unique taste for a Wedding dessert bar is to serve breakfasts for desserts! This pancake bar will surely leave the guests in shock for having to turn the typical breakfast into a dessert! For a more breakfast feel to it, add fresh fruits for the topping and also fresh juices.
10.Cake Buffet Dessert Bar
One idea that would probably be liked by all your guests is to have a Cake Buffet. The guests for your Los Angeles Wedding will definitely be overwhelmed with all the pretty cakes to choose from!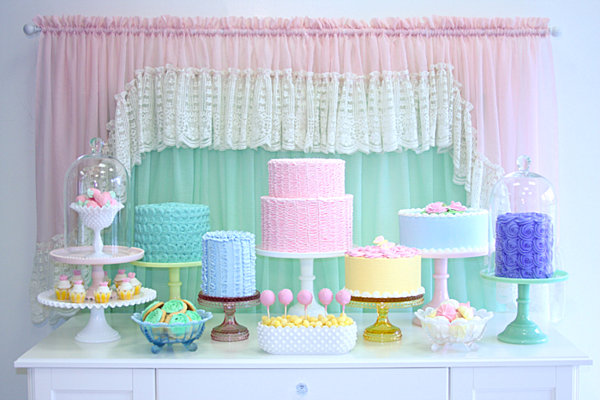 11. S'mores Bar
Sure everyone has a sweet tooth for the S'mores! Try this S'mores assembly station for your wedding and leave the creativity to the guests as this lets the guests put together their own scrumptious treats!
12. Wintry Dessert Bar
Couples who opt for a winter wonderland wedding as a theme would deserve a wintry dessert bar! Try to stay with white, silver and light blue colors to actually feel the winter vibe to it.
CALL US TODAY TO DISCUSS YOUR ENTERTAINMENT (949) 612-7836 OR CONTACT US.